revival water
Tear stains, dirty spots, troublesome smells... to get rid of them, is it ok to use chemically made products? Our product, born from Japanese technology, is a simple care product utilizing ORP water, which is a worldwide patented type of special electrolyzed water. Despite not containing preservatives nor cleaning chemicals, it can remove dirt, unpleasant smells, bacteria, and other unwanted substances. Additive-free for peace of mind when using in your daily care routine.
Product Lineup
Spot Cleaner for Daily Troubles
Chemical-Free Small Animal Care
Point
1
Chemical-Free
Gentle Care Products
"Surfactants" to remove dirt, "Disinfectants/Deodorizers" to remove bacteria/smells, "Preservatives" to maintain quality, all of these are generally derived from chemicals.
Revival water, created without the use of any of these chemicals, is a pet care product made in Japan, using "100% special electrolyzed ORP water" which is patented worldwide.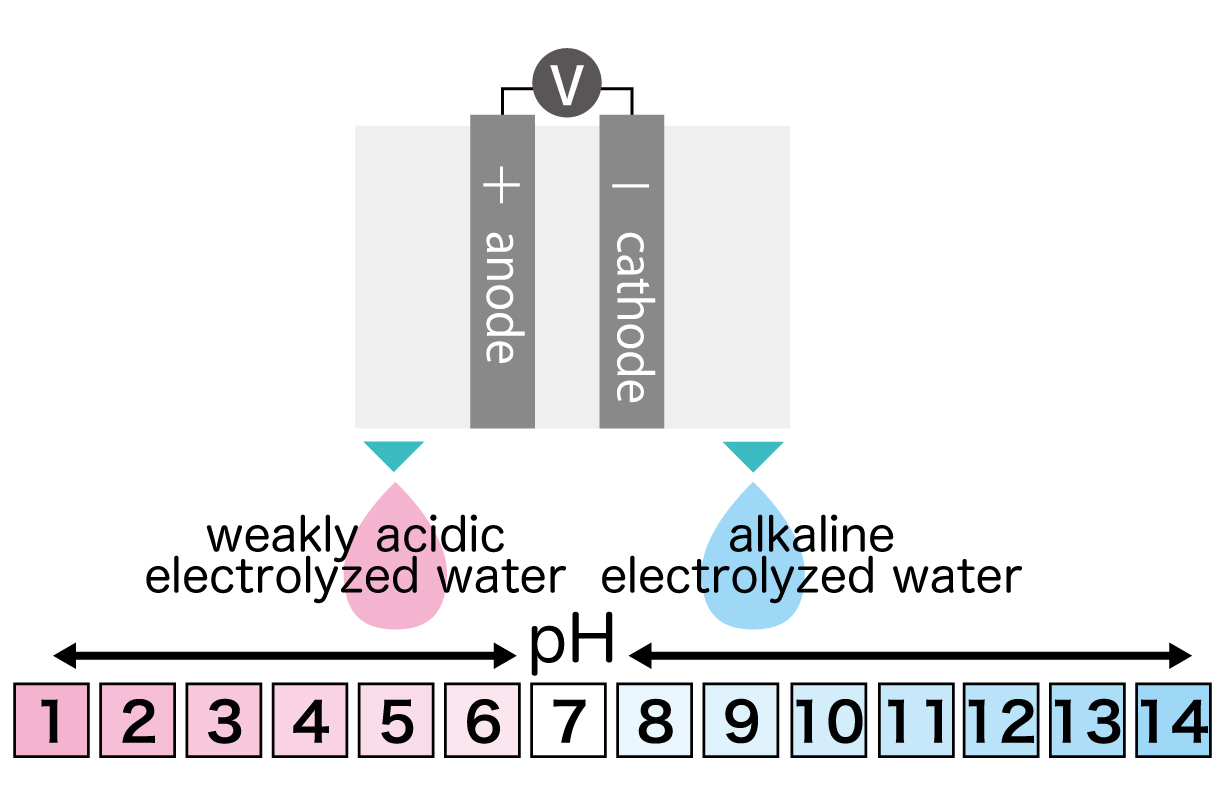 "Pure water", a water from which impurities have been removed to the highest level, is electrolyzed using a special machine with which a small amount of salt is added and two types of electrolyzed water are produced: "weakly acidic electrolyzed water" and "alkaline electrolyzed water". Each is effective in its own way and is used for commercial purposes in restaurants and hospitals nationwide.
Point
2
[Highly Effective] and [Safe] for your beloved pets
Highly effective because of Japanese technology. There are two types of electrolyzed water produced by electrolysis. Each has its own efficacy and pH is adjusted according to the purpose.
<Effects of weakly acidic water>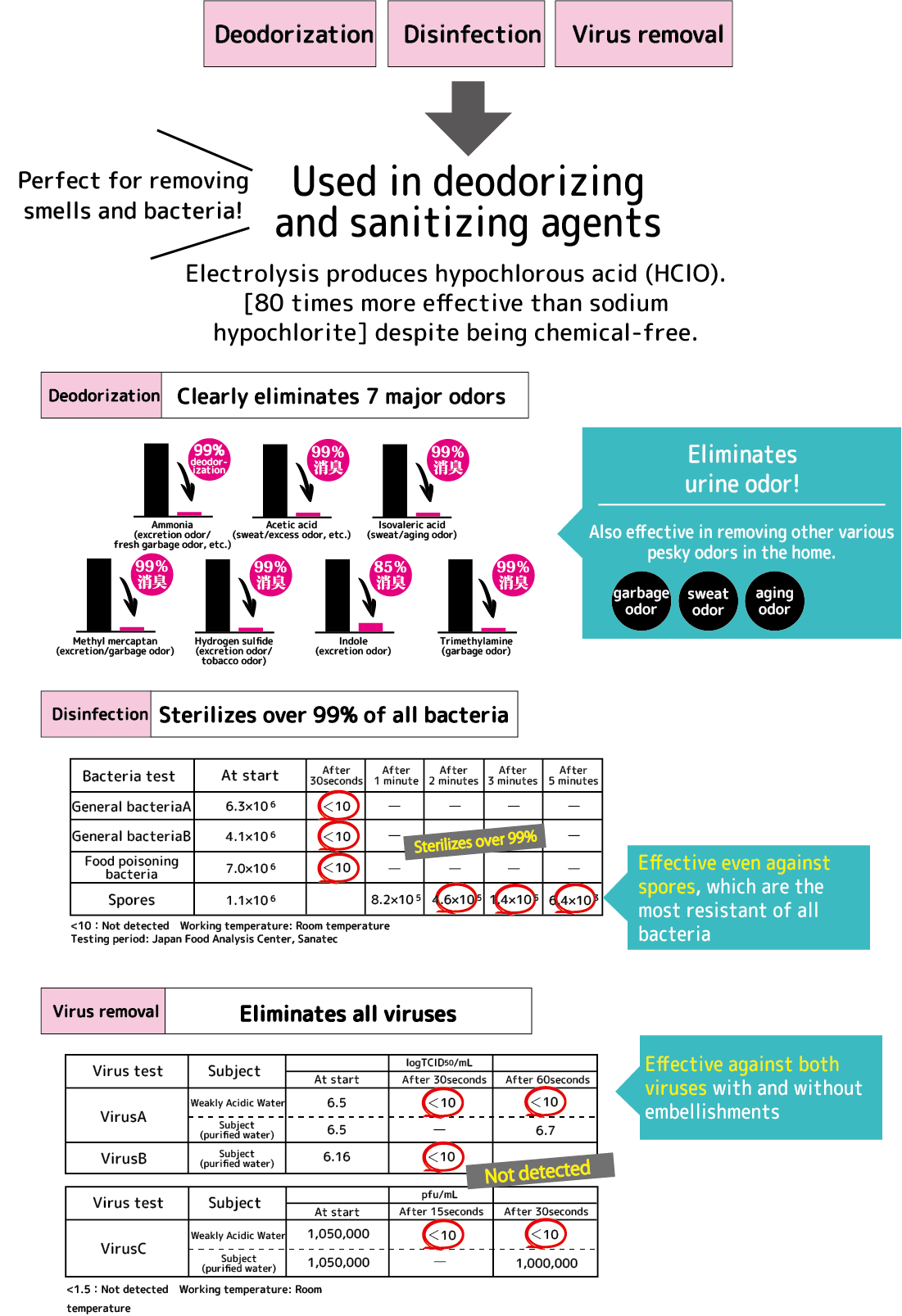 <Effects of alkaline water>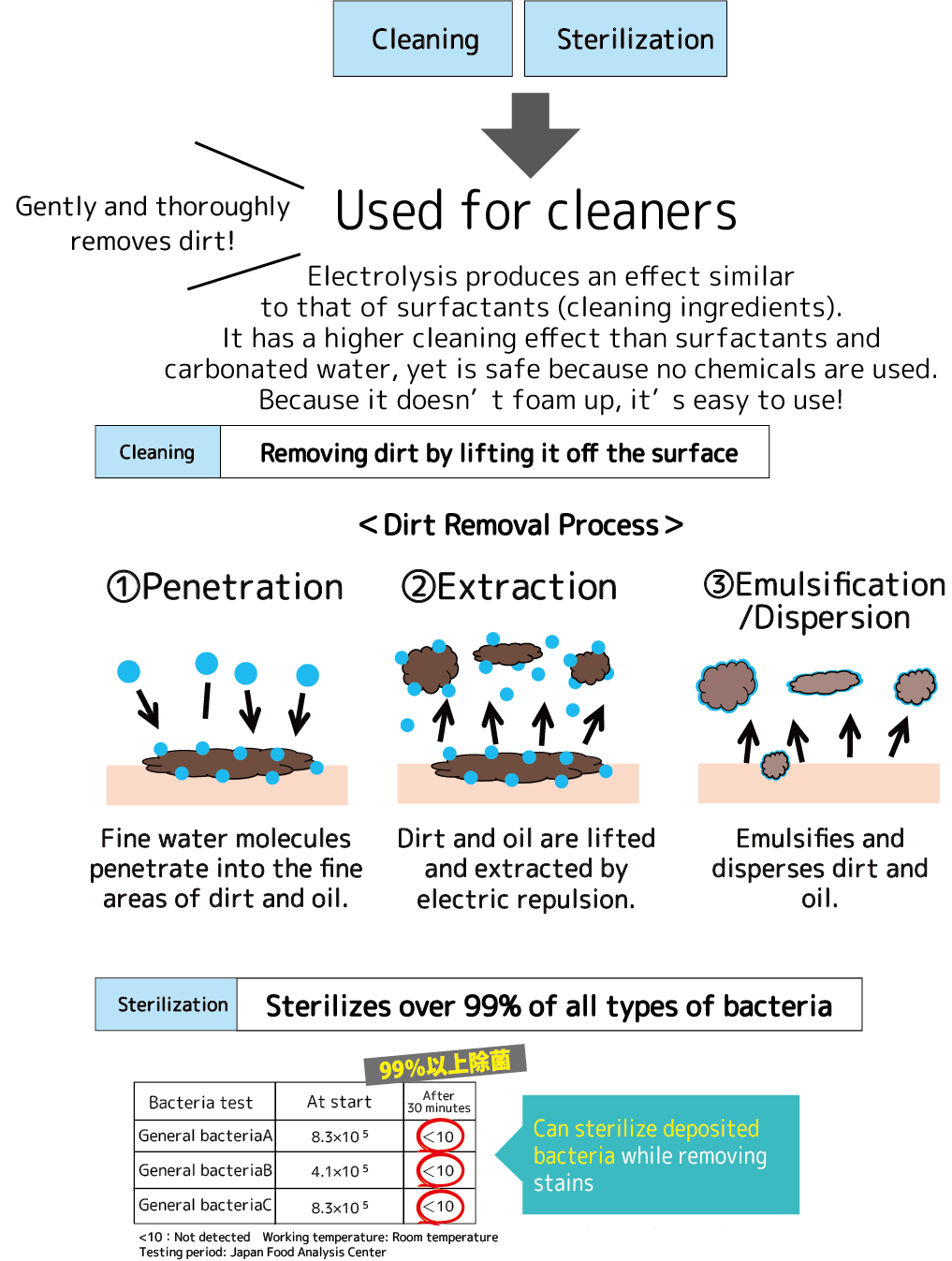 Chemical-free electrolyzed water
can be used with confidence.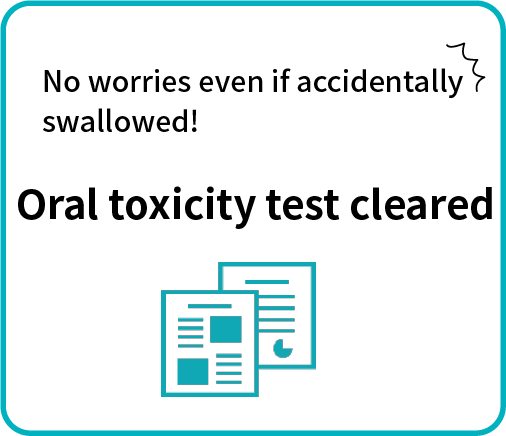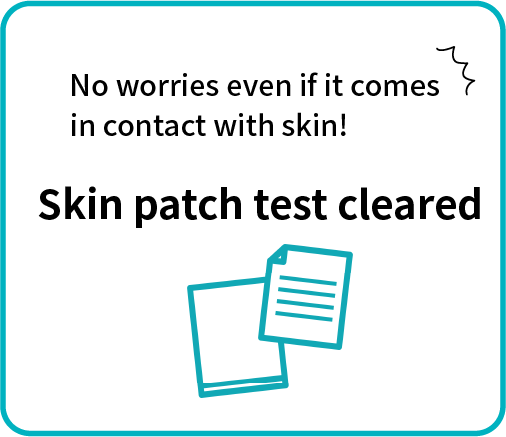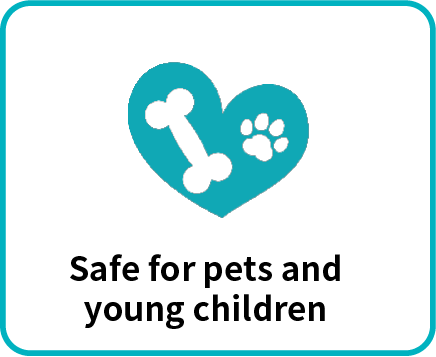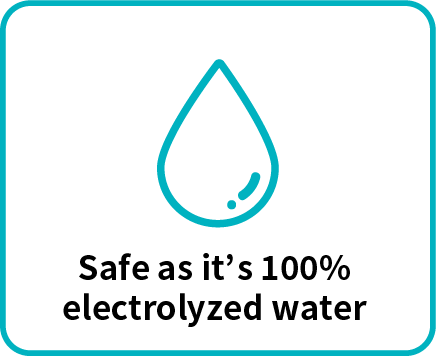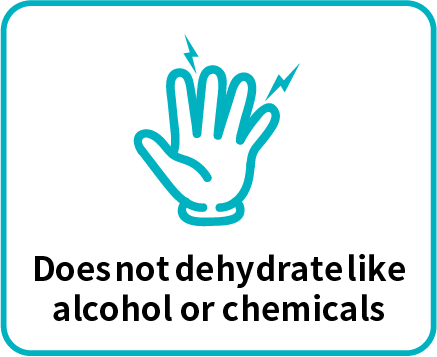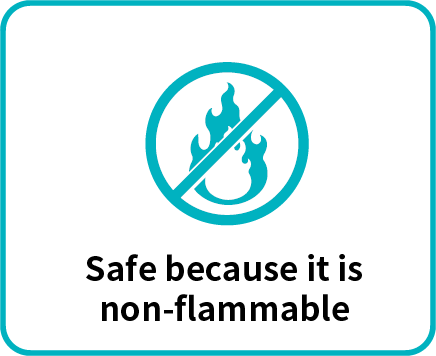 Point
3
Supporting health and happiness
with reliable care products
We are committed to: Natural Ingredients Additive-Free Peace of Mind
We are producing convenient and effective products that will meet your troubles and concerns.
Our philosophy is to give continued support for the health and happiness of both pets and their owners through our products.