GOOD SKIN DAYS
Does your pet suffer from skin troubles, like dandruff, flaky skin, or other kinds of irritation? Good Skin Days is a pet skin care product developed by a veterinarian and a cosmetics company for dogs and cats. Although skin care is not medicine, it can moisturize, condition, and protect the skin from dryness and external irritants. You can resolve skin problems at an early stage through care that can be done at home. Good Skin Days is committed to helping pets always have healthy skin.
Product Lineup
Stop it now! Quick Care
Non-chemical ingredients Gentle choice for skin
Point
1
Veterinarian advised pet skin care
for rapidly increasing skin problems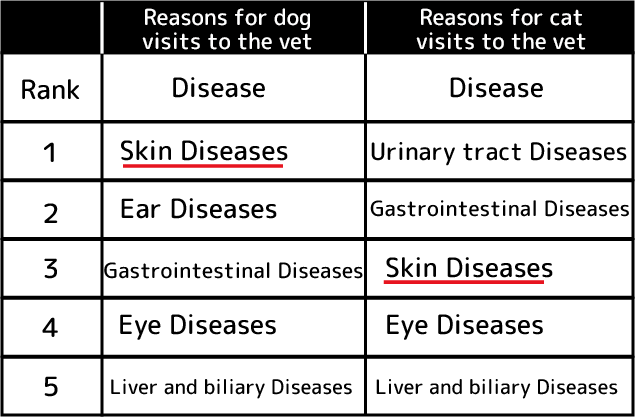 Skin problems among pets are rapidly increasing. Out of all the illnesses that cause visits to veterinary clinics, "skin diseases" are the number one reason for dogs and the number three reason for cats. In addition, among dog breeds known for commonly having skin problems, more than one in three dogs regularly visiting the vet for skin ailments.
Our pet skin care products are overseen by veterinarians with an established reputation for skin diseases, and are manufactured under strict quality control at a cosmetics factory approved by the Ministry of Health, Labor and Welfare. Our products have also been selected as the No.1 pet skin care recommended by veterinarians nationwide.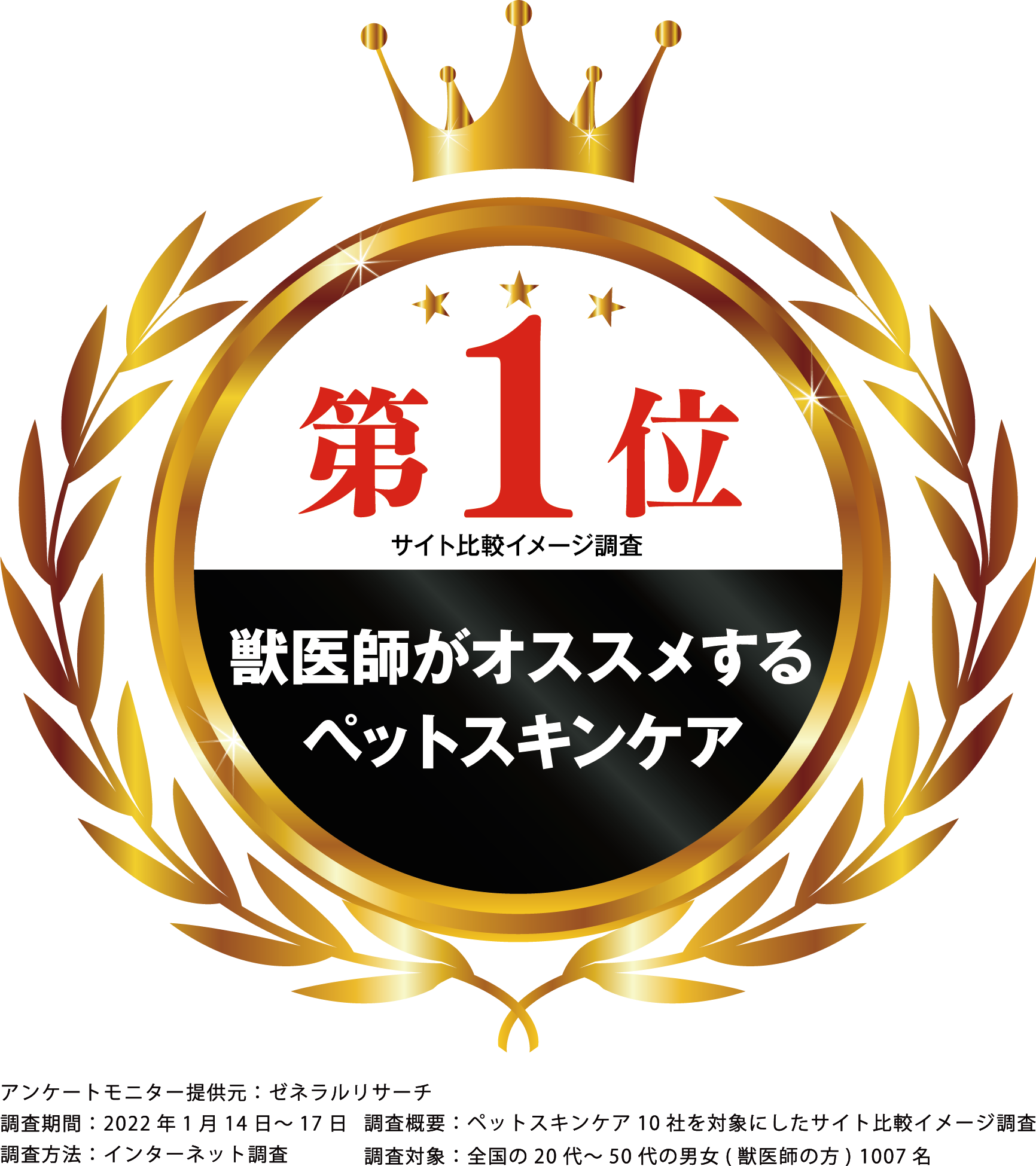 Point
2
Skin troubles are difficult
for both owners and their pets alike!

01

Clinical visits → Visits are regular, and it may be necessary to come back again and again
Examination
The type of skin problem determines the treatment method.

Treatment
Basic treatment time is about 2 months, depending on the symptoms.
The intervals between visits are about once every two weeks.
Treatment is with oral and topical medications.

Complete recovery
Includes follow-up care

Recurrence/
Recovery
Persistent skin disease often recurs and requires further treatment and medication
02

Cost → Clinical visits are required until completely recovered, which can be expensive.

Pyoderma

Pyoderma, a bacterial infection that causes itching, is one of the most common skin diseases that dogs suffer from.
Although a mild case may cost only a few thousand yen per treatment, a severe case is difficult to cure, requiring more frequent clinical visits, more medication, and higher costs.

Average Yearly Cost23,648 yen
Atopic Dermatitis
Difficult to completely cure, and the annual cost of continued treatment and care, including medications, prescription diets, medicated shampoos, etc.,
tends to be high. Allergy testing can cost around 20,000-30,000 yen. Although inexpensive steroid treatment is available, anti-itch and immunosuppressant drugs with fewer side effects can be expensive.

Average Yearly Cost56,148 yen
03

Physical strain → Long-term use of oral medications can further increase risks.

Intestines are protected
by "mucin."

The intestines absorb nutrients that are necessary for creating a healthy body.
In addition to this, the intestines also play a role in protecting the body from pathogens such as bacteria and viruses, as well as toxins.
The intestinal mucosa contains a substance called "mucin" which stops pathogens and toxins from entering the body.
The tight covering of the intestinal membrane prevents toxins such as skin inflammation triggers and other pathogenic agents such as periodontal disease bacteria and Escherichia coli from entering the body.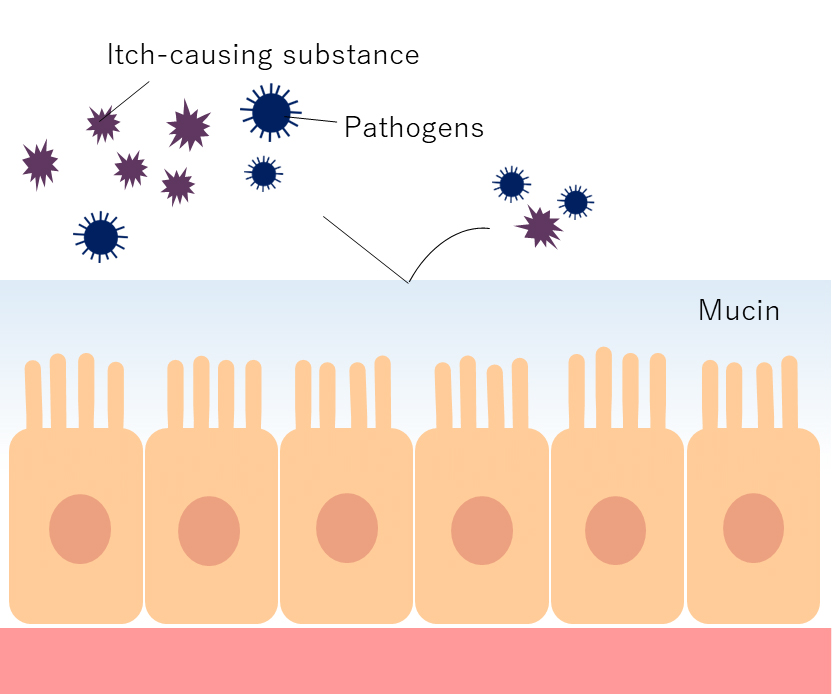 Long-term medication
destroys "mucin"
Long-term consumption of antibiotics and other oral medications causes the mucin covering the intestinal mucosa to dissolve and become thinner, eventually leaving holes in some areas.
It is said that preservatives and antioxidants in dog food and snacks also cause the mucin to dissolve and become thinner.

Itch-causing substance enters the body and skin
disease becomes chronic
When there is a hole in the mucin membrane, the [itch-causing substance] that causes allergies and atopy easily enters the body and spreads to the skin via the bloodstream.
As a result, itching, redness, swelling, and thickening of the skin types of inflammation related to allergies and atopy may occur.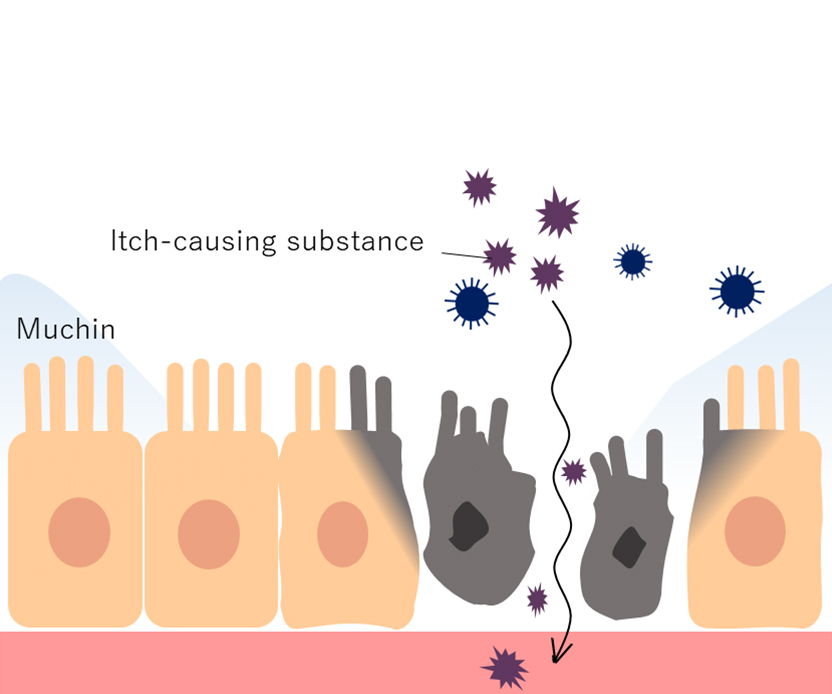 Point
3
Achieve healthy skin
with non-medicated skin care
1

No adverse effects

Unlike medication, the biggest advantage of skin care is that it has "no adverse effects".
It doesn't cause any strain on your pet's skin or body. skin troubles will soon be able to enjoy healthy days with beautiful skin.
2

Only where necessary

It can be used as much as needed in the exact areas where it is needed, so there is no need to over-care.
In addition, it will not become chronic like medications.
will soon be able to enjoy healthy days with beautiful skin.
3

For healthy skin

In recent years, the air has become increasingly dry. Moisture in the skin evaporates when the humidity in the air drops below 30%. In addition, UV rays and external stimuli weaken the skin's barrier function. The current skin environment for today's pets and ourselves as well is much harsher than it used to be.

Clean skin

Sufficient moisture

Active barrier function

Good pH level

Although skin care is not medicine, these four conditions can be taken care of through proper care.
Before you have to resort to medication, we recommend that you take care of your pets with pet skin care.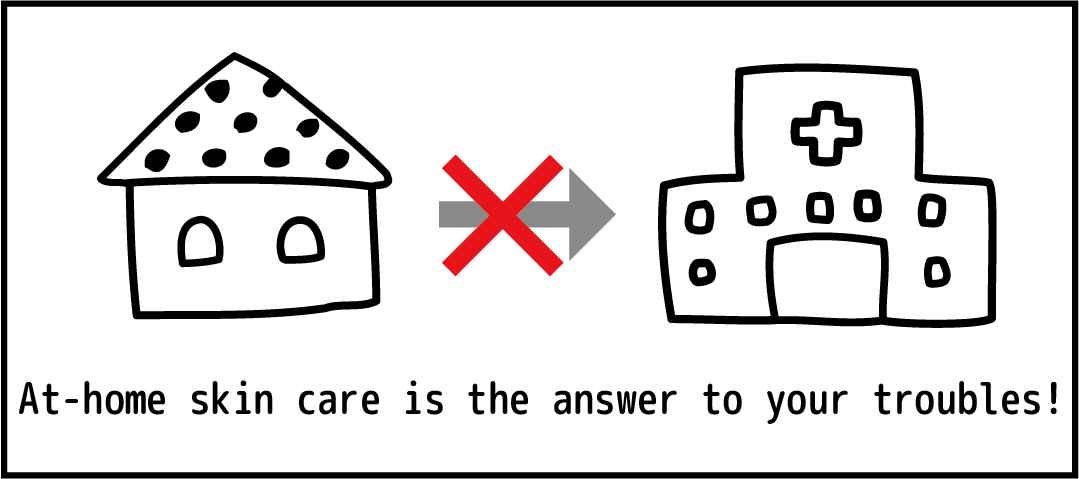 Though still unfamiliar to many, pet skin care actually has a lot of benefits! For pets and owners with skin concerns, Good Skin Days provides both dogs and cats with "what's good for the skin", as well as "what's necessary for the skin".
We hope that pets once plagued by itchy/dry skin troubles will soon be able to enjoy healthy days with beautiful skin.
BACK TOP